EZZO (formally Zeus)

Zeus was a 6 month old German Shepherd puppy when he was dumped at a shelter, rescued, dumped again, but is now in his forever loving home, due to four women in four different states coming together to help save him.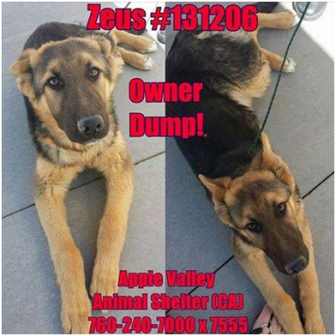 Zeus was turned in to Apple Valley Animal Shelter by his original owner for vomiting. He was adopted by a local resident, who took him to the vet and found out that Zeus had Megaesophagus (ME). Zeus' new owner apparently decided this was more than he could handle, so he (thankfully) surrendered Zeus to Coastal German Shepherd Rescue.

In the meantime, the photo above was being spread across the internet. While many people haven't heard of ME and most veterinarians have little or no experience treating it, there are now on-line support groups for people with dogs who have this condition. Sadly, many vets, and even some rescue groups, still believe ME is a death sentence and will recommend euthanization, however this is changing with the awareness these precious dogs can lead a full lifetime.

Apple Valley's photos were quickly posted a few Facebook groups where 4 individuals long time experienced with ME saw this sweet boy. They worked together to get Zeus from CA to his new forever home where he became Ezzo. Ezzo is now about 4 years old, is thriving and has an active, exciting, loving life. Proof that these special needs dogs CAN be saved from shelters AND find the most loving life possible.

Here are the faces of some others who were successfully saved from kill shelters by rescue groups, then networked successfully to find their forever, loving home: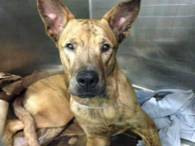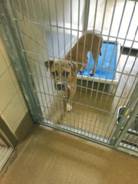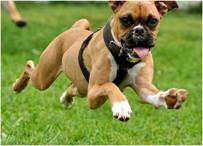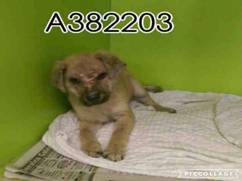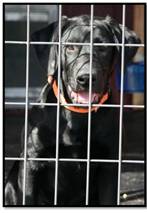 Others come from owners whose lives have changed and they can no longer care for their ME dog. They reach out for help and these dogs have also found their forever, loving homes: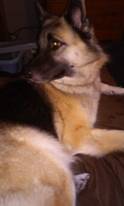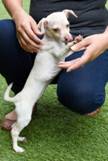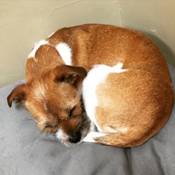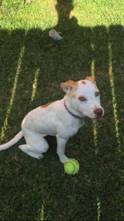 Whatever the cause for these precious lives to need a new home, we work hard to help get them into the safest, most loving home possible. So, please check out those who still need a foster or forever home and help us network for them to find that forever dream!!!